Description
This pillow was used on various Strong Spas & Costco Evolution Spas Series and Models.
Size: 9-1/2" inches wide x 5" inches tall.
This replacement pillow has a slot on the backside that attaches to mounting bar sold separately.
How to replace Strong Spas rectangular pillows:
1. Hold pillow LOWER than the final pillow position.
2. Drag the pillow UPWARD allowing the BOTTOM of the bracket to enter the slot in the pillow first.
3. As the pillow begins to attach to the bracket, press inward on the center of the pillow with your fingers.
4. The pillow will snap into place.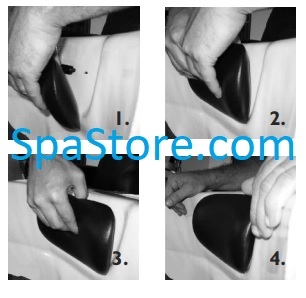 View All
Close