Current Blue End Caps Softub Filter Fits July 2009+ Fits Models 140, 220, 300 Snap-On Filter 5020, 2003905 , Diameter 6" x Length 7 3/4" Replaced Gray End Caps
Current Blue End Caps Softub Filter Fits July 2009+ Fits Models 140, 220, 300 Snap-On Filter 5020, 2003905 , Diameter 6" x Length 7 3/4" Replaced Gray End Caps
Product Description
Softub filter Blue End Caps Replaced Gray End Caps
July 2009+ Softub Filter for Softub Models 140, 220, 300
Snap-On Filter. Diameter 6" x Length 7 3/4"

Softub ilter - Guaranteed Exact Fit

Specifications for Softub Filter 5020, 2003905.

Outer Diameter: 6"

Top ID: Closed

Bottom Inner Diameter: 5 1/2" Slip Collar

Length / Height : 7 3/4"

Sq. Ft: 35
This is the blue end caps Softub filter. This filter has a hard 5 1/2" slip collar for attaching to the drain cap. For ease of installation, soak the filter in warm water to make the collar more flexible / pliable.
Don't forget the Filter Sock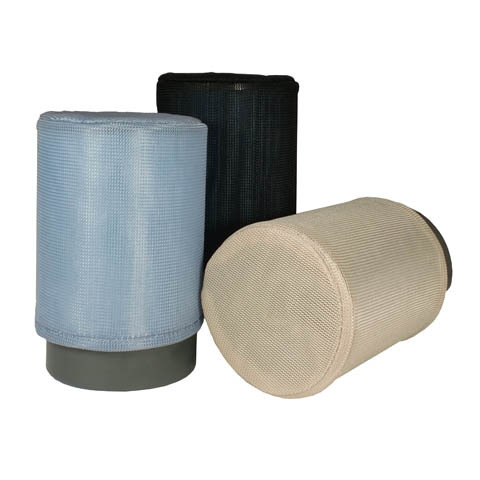 This Softub filter will fit the Spa Frog Mineral cartridge.
Be sure to use Softub Softcare Filter Renu Spray. It will help with the following:
Maximize the filter life.

Maximize jet power.

Maintain water clarity.

Preserve pump life. Pumps do not have to work as hard to push water through a dirty filter.

Minimize operating costs with increased efficiency.